Figures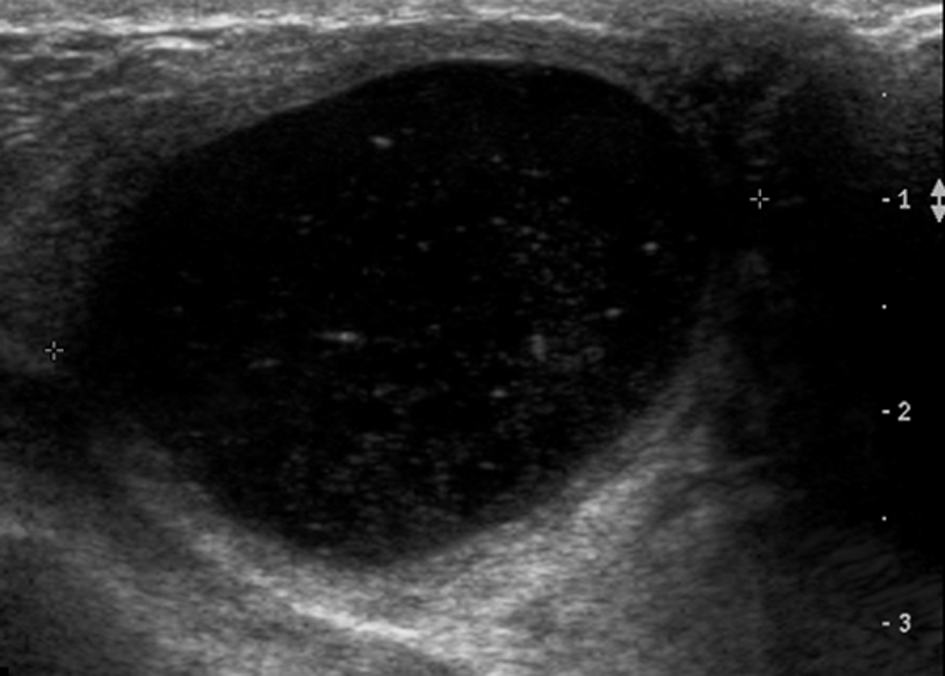 Figure 1. Complex cystic mass on ultrasound. Fine needle aspiration confirmed a galactocele.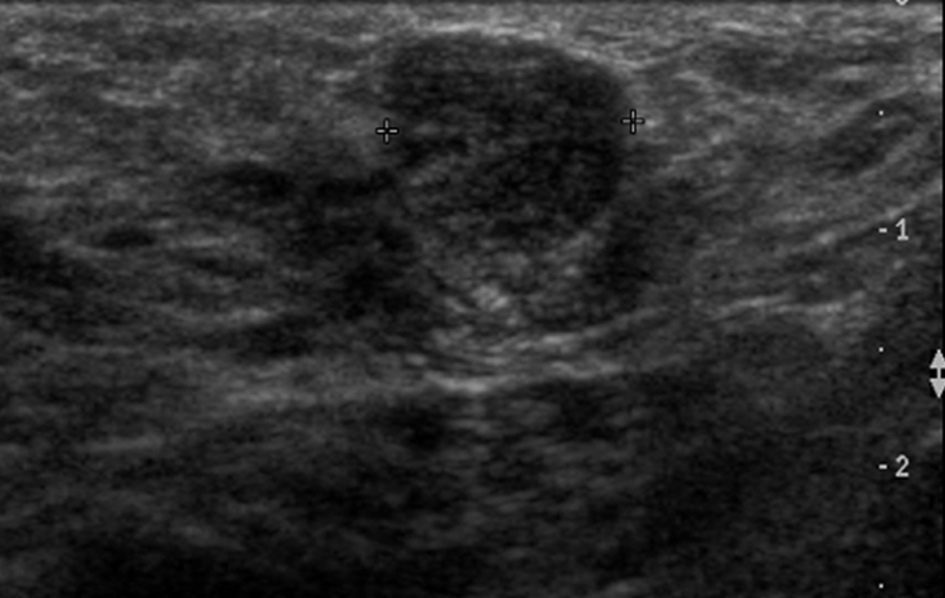 Figure 2. Hypoechoic mass with well circumscribed margins. Confirmed as a fibroadenoma on histopathology.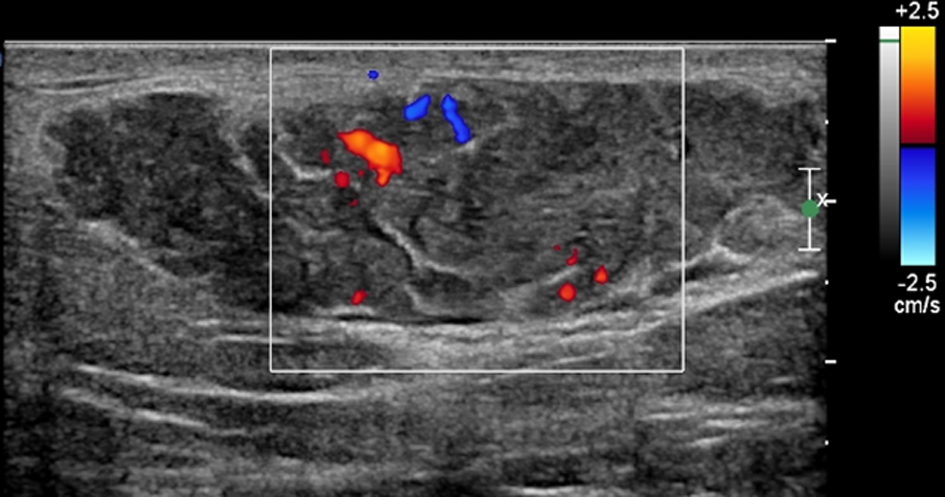 Figure 3. Lobulated hypoechoic lesion demonstrating hypervascularity on colour Doppler flow. Histopathology confirmed a lactating adenoma.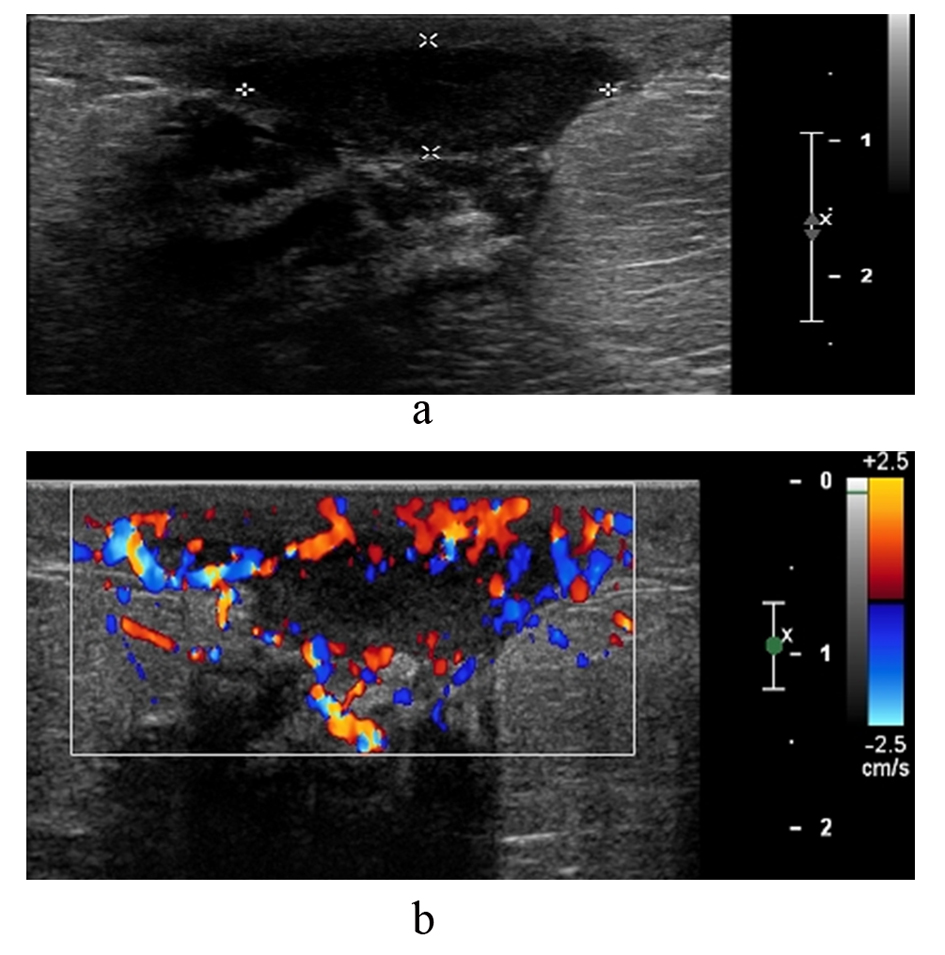 Figure 4. (a and b). This patient was 3 months post-partum and presented with inflammation of the breast. Ultrasound shows a fluid collection in the retroareolar region with hypervascularity of the surrounding tissue. Imaging findings confirmed a retroareolar abscess with mastitis of the adjacent tissue.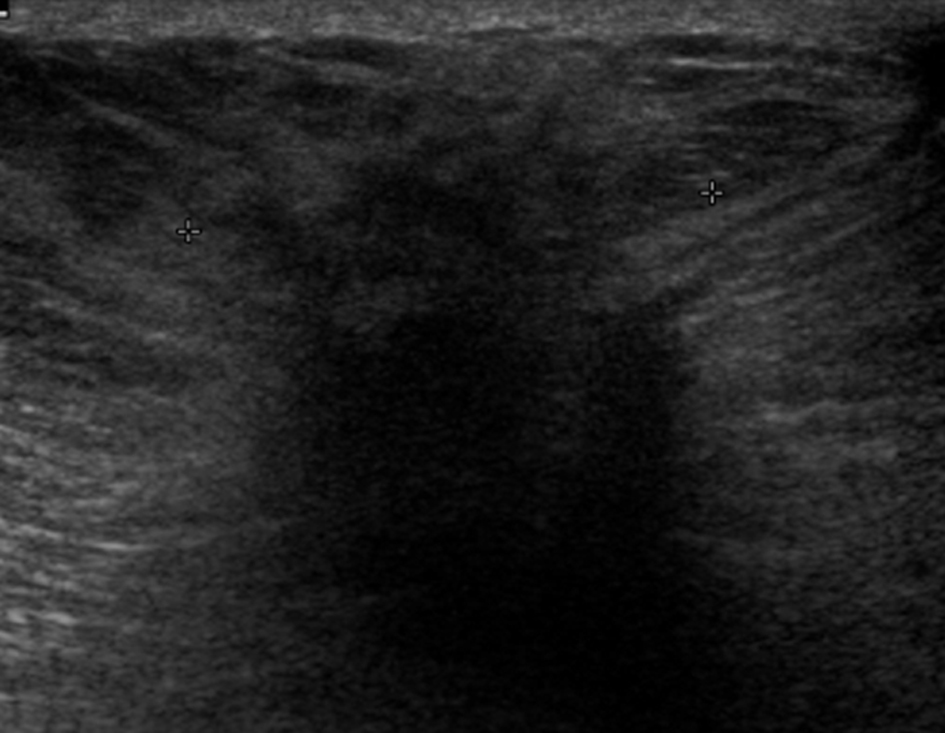 Figure 5. Mass lesion with indistinct margins. The lesion was a grade 2 invasive lobular cancer on histopathology.